Francie L. Stone, PsyD, CST
Psychotherapist /AASECT Certified Sex Therapist and Supervisor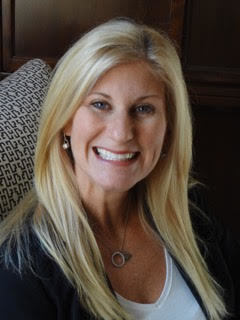 Francie L. Stone graduated from the Wisconsin School of Professional Psychology with a doctorate in Clinical Psychology.  Since graduating, she has worked in inpatient and outpatient treatment settings with Rogers Memorial Hospital and Aurora Health Care, and has developed several mental health programs.
Currently as a licensed psychotherapist in private practice, Dr. Stone works with children, adolescents, and adults.
In addition to general psychology, she is also a Certified Sex Therapist through AASECT, and works with sexual health/dysfunction for women and men.

Therapeutic Approach and PhilosophyTreatment FocusProfessional Training and EducationFaculty and Community WorkshopsProfessional Affiliates and MembershipsVolunteer ServiceOnline Profiles and Social Media Pages
Therapeutic Approach and Philosophy
As a psychotherapist, my treatment approach is to provide individuals, couples and families with support and practical feedback to help address current life challenges and long-standing issues. With compassion and understanding, I help clients find resolution to a wide range of personal concerns, including:
Sexuality Issues
Trauma
Relationship Issues
Intimacy Issues, and
Psychological Issues.
Treatment Focus
Dr. Stone specializes in treating many disorders, including but not limited to:
Abuse (Trauma),
Anxiety, Adolescent/Teen Issues
Depression
Family Issues
Grief
Parenting
Relationship Issues
Self-Harming Behavior in Teens
Sexual Dysfunction
Doctoral
Wisconsin School of Professional Psychology, Milwaukee, WI
Received PsyD, Doctorate in Clinical Psychology – 2005
Psychological Residency
Aurora Health Care, Milwaukee, WI
Undergraduate Education
Old Dominion University, Norfolk, VA
Bachelor of Science in Psychology – 1987
Minor in Sociology and Women's Studies
Faculty and Community Workshops
Dr. Stone is on the faculty as an Assistant Clinical Professor of Psychiatry and Behavioral Medicine at the Medical College of Wisconsin, an Adjunct Professor at Marquette University in Milwaukee, and an Associate Lecturer at the UW-Colleges.
In addition to her private practice, teaching and supervising, Dr. Stone conducts and is available to present educational seminars and lectures for community and area-wide professionals on a variety of mental health topics.

Professional Affiliates and Memberships
Dr. Stone currently maintains the following professional memberships and certifications:
Memberships:
American Association of Sexuality Educators, Counselors and Therapists (AASECT)
Association of Family and Conciliation Courts (AFCC)
WI Chapter of AFCC
Collaborative Family Law Council of Wisconsin (CFCLW)
International Academy of Collaborative Professionals (IACP)
International Society for the Study of Women's Sexual Health (ISSWSH)
Certifications:
AASECT Certified Sex Therapist
AASECT Certified Supervisor
AASECT Certified Provider of CE's
Family Promise of Washington County
Family Promise provides resources and services to individuals and families at risk of homelessness in Washington County. Family Promise began as an emergency shelter program and has since expanded programming to include the Washington County Housing Hotline, Homeless Prevention, Supportive and Rapid Re-Housing and Health Services for the Homeless. Most Recently Family Promise has taken the lead in developing emergency shelter and housing for homeless single men and women.
Over the last five years we have answered thousands of calls, provided over 15,000 nights of shelter and 45,000 meals to women and families who were literally homeless. 85% of those we serve have secured safe and stable housing upon exit from the program and less than 5% return to homelessness.
My Roles:
Board of Directors (Member), January 2017 to present
Family Promise Single Shelter Council, January 2017 to present
Committee Member for the Single Shelter Campaign, January 2017 to present
IMPACT100 Greater Milwaukee, is an organization of women who collectively award transformative grants that make a lasting impact on our community.  Founded in 2015, we are a dedicated and collaborative group of women who offer a new source of funding for local nonprofit organizations.
The Focus Area Committees (FACs) review and evaluate grant applications submitted to Impact100.  Serving on one of our five focus group committees (Arts & Culture, Education, Environment, Family, Health & Wellness) is one of the most important ways to participate in the Impact100 Greater Milwaukee Organization. Participating on a Committee provides an opportunity to learn about the needs of our community and those who are striving to meet those needs.
My Roles:
Member, December 2016 to present
Committee Member for the Family – Focus Area Committee (FAC) of Imapct100, I review and evaluate grant applications submitted and attend the applicant's onsite-visit. – December, 2016 to present
Links to Dr Stone's Online Profiles and Social Media:
Affiliates and Memberships